Founded in 1902, Jacobs and Hutchinson started out as a Coal Company store, owned by the Hutchinson Coal Company. A company store is a retail store selling a limited range of food, clothing, and daily necessities to employees of a company. It is typical of a company town in a remote area where virtually everyone is employed by one firm, such as a coal mine. However, instead of selling food, the store provided rakes and shovels to the mine workers.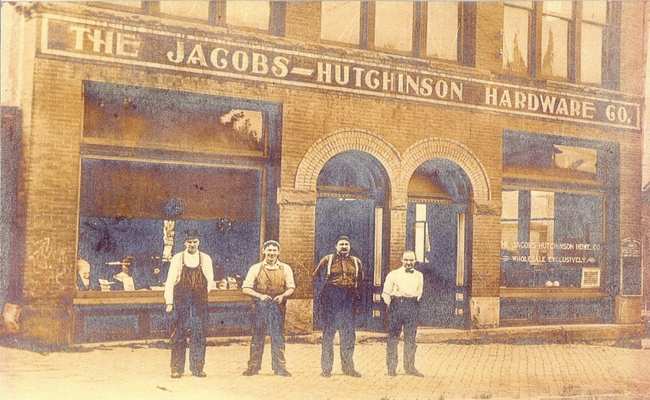 The original building stood at First Street, but it was quickly moved to 233 Cleveland Avenue in downtown Fairmont. This 7-story building housed operations during the beginnings of the store as it expanded. As you enter on the fifth floor, you would be greeted with a showroom while storage and loading docks occupied the remaining floors. The several buildings surrounding Jacobs and Hutchinson were used as storage, and after the Datillo Fruit building was aquired by Jacobs and Hutchinson, the whole street was used as storage.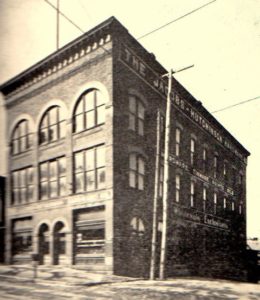 In 1960, Robert M. LaFollette acquired ownership of the company store, and changes began to follow. Slowly, mine products began to phase out and more industrial products were added to the lineup. Paint, windows, and siding filled store shelves instead of pick axes and shovels. Soon, special types of heating and pumps were added and Jacobs and Hutchinson was no longer a mine company store. Fairmont had a new hardware store in business.
This approach worked well for several years, but it was time for another change. The focus shifted from quantity of products to quality of products as more of the LaFollette family joined the team. A lot of products were replaced in favor of a more streamline and depth store. This regrouping made Jacobs and Hutchinson a one stop shop for quality products and service.
In 2000, Jacobs and Hutchinson expanded and acquired 22 acres at its current location; 510 East Grafton Road. This new location gives the company new opportunities and freedoms to expand as their needs change.